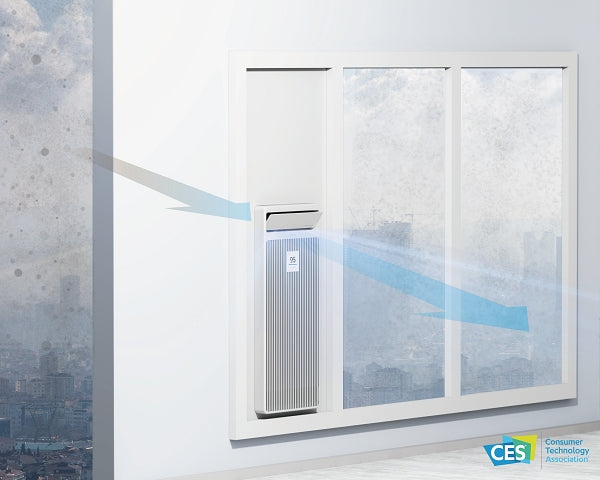 Clean tech company CALAB Co., Ltd. unveiled its smart ventilation cleaning solution 'Aero One' at the world's largest IT-home appliance fair 'CES2023' in Las Vegas.
Aero One is an all-in-one solution installed in windows that provides ventilation and cleaning of indoor spaces, and is a next-generation air care solution that introduces fresh air with fine dust, bacteria, and viruses removed into the room based on CALAB's fusion filter material and reduces indoor harmful gases such as carbon dioxide.
"In addition to the ventilation-cleaning function, 'Aero One' unveiled at CES replaces more than 50% of the driving energy with new renewable energy through solar modules, while also providing intelligent IOT solutions that understand air quality information in indoor spaces such as temperature, humidity, fine dust, carbon dioxide, and TVOC in real time and operate," an official from CA Lab said.
"We believe that smart cities, which have recently attracted a lot of attention, will be a key component that responds to IOT, environment, and sustainability, which are key elements of smart cities, and we are already discussing with major partners and countries," he added.
Meanwhile, CALAB is a clean tech company that improves the air quality of all spaces, from indoor to outdoor to vehicle, through total clean care brand AEREA.
The company is expanding its market share with two-year automobile air conditioner filters released this year, and recently expanded its business to the water treatment sector to introduce not only one-room water purifiers and single-person household water purifiers, but also water-powered ultra-small water purifiers that are good for household water purifiers.