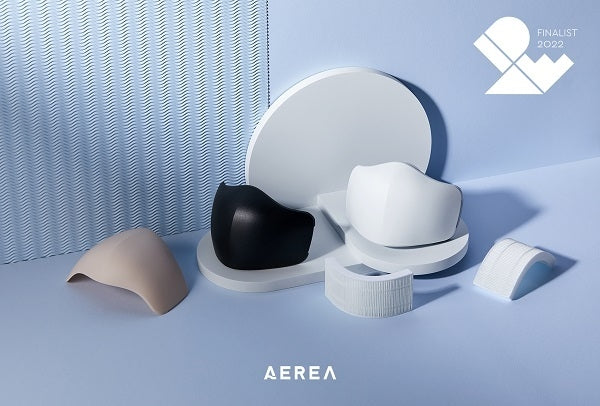 CALAB's clean tech brand 'AEREA' won the finalist in the 2022 IDEA International Design Awards through 'Aero Breath Fit' in the accessory and fashion category.

IDEA is an international design award organized by the American Industrial Designers Association and is considered one of the world's top three design awards along with Germany's "IF Design Awards" and "Red Dot Awards."

Aero Breath Fit is a mask that is easy to breathe because it provides comfortable breathing due to its low intake resistance of more than eight times, and it is a multi-use mask that can be used for up to three months, unlike ordinary masks with E11-class high-efficiency filters at the level of air purifiers.

In addition, although it is a functional mask, it is a color mask that can be worn in various styles because it can be easily replaced by attaching and detaching three types of color cases: snow white, midnight black, and pure beige.

An official said, "The Aero Breath Fit has been sold out up to the 13th quantity since its launch, attracting attention from many consumers." "The Aero Breath Fit mask can be certified by the FDA, certified by medical silicone, and blocked 99.9% of bacteria/viruses, as well as controlling cases and mask straps in three colors, considering functionality, convenience, aesthetics, and usability."

"I am happy to be recognized through this design award as the optimized design for users is designed to be used for various purposes such as exercise masks and yellow dust masks," he said. "We will continue to make more efforts to introduce products with high satisfaction considering consumers."