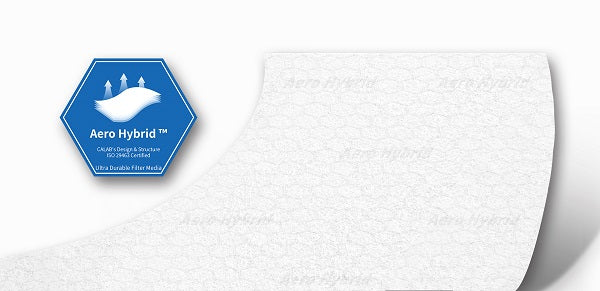 CALAB announced that it has obtained green technology and green product certification through its eco-friendly-next-generation filter materials.
An official said, "This is a certification issued by the Korea Advanced Institute of Industrial Technology and is given to technologies and products that have been given sustainability and eco-friendliness. The technology that has received green technology certification is a 'static-nano fusion filter material' that can help minimize environmental impacts such as waste and carbon generation in the disposable filter material industry, he said. "Through this green technology certification, CALAB has received institutional support to target the public filter market in earnest."
In addition to increasing the lifespan of filters, CALAB has been developing technology to make filter materials using discarded circulating resources in earnest since 2022. We are accelerating technology development with the goal of mass production of materials in 2025 through technology transfer, license contracts and joint research with the Korea Atomic Energy Research Institute and Chungnam National University," he said.
"Most of the existing filters are made of polypropylene, a plastic material, but CALAB's eco-friendly filter material is receiving high attention as a new alternative in terms of the environment," he said.