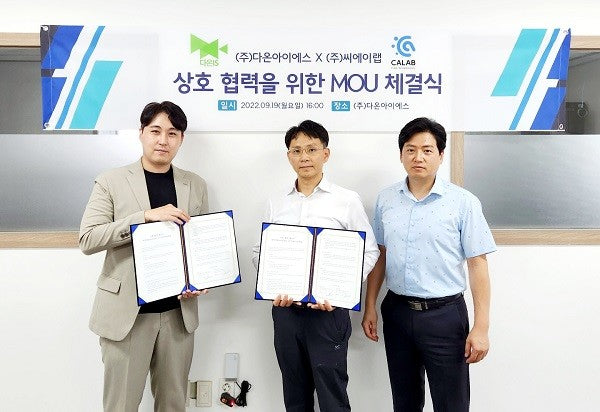 CALAB (CEO Lee Seung-wook) announced that it has signed a memorandum of understanding (MOU) for mutual cooperation with Daon IS (CEO Kim Young-geun), a precision mold, injection, and PCB design company.
CALAB is a company that develops products that help increase product durability and remove harmful substances based on its own fusion filter technology.
Clean Tech brand AEREA introduces a system air purifier Aero Vent specialized in reducing harmful indoor substances, an apartment total heat exchanger filter air shield that can be easily installed and replaced, and recently launched the AEREA Oversink Water Purifier, a micro-powered mini water purifier using compression filter technology.
Daon IS is a partner of various domestic and foreign core companies and specializes in developing and mass-producing products quickly by internalizing precision molds and injection. It has high technology in the injection field for mold design and mass production, which are the core of plastic products, and has the capability to design and mass production of PCB circuits.
An official said, "CALAB and Daon IS have conducted a business agreement to improve the quality of major products and respond quickly to demand."