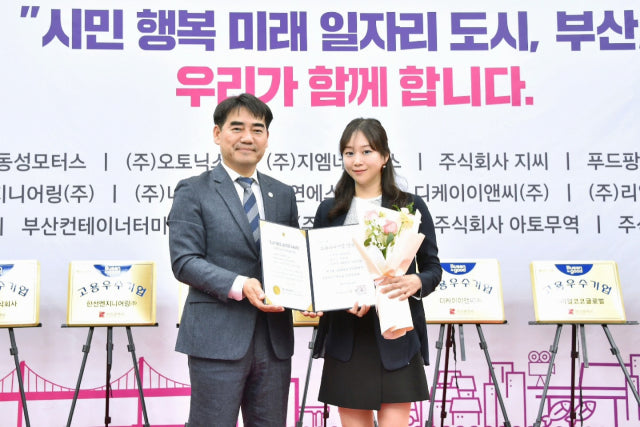 CALAB, a next-generation filter-based startup, announced on the 30th that it has been selected as the "Best Employment Company in Busan in 2023."
CALAB is known to have been highly praised for achieving an average employment growth rate of 45% every year since 2020, the first year of its establishment, as its members are full-time workers and Busan citizens.
In addition, 40% of all organizational leaders are women, exceeding 5.2% of female executives of listed companies according to the Ministry of Gender Equality and Family's 2021 survey results. The ratio of female members to all members is also more than 50%.
Based on electrostatic-nano composite filter materials, CALAB is building business areas from filter-based consumer goods such as vehicle filters and ventilation filters to supply intermediate filters of air conditioning facilities used for air filtration in public facilities such as hospitals, subways, ships, and buses.
Since its establishment, sales have increased by 250% on average every year, and it has recently established a facility investment plan to advance core filter materials and is reportedly in investment consultations with public financial institutions and investment companies.
"We are striving to promote a high level of ESG management in terms of social and governance with 1.6 times the remuneration ratio of registered executives and employees," said Choi Da-som, finance director of CALAB.